. The Lost Ten Tribes Identified and the Relevant Statistics.



The Lost Ten Tribes Identified and the Relevant Statistics.
An Ongoing Series.

For Table of CONTENTS Scroll Down\

Introduction
We identify as Israelite Nations those nations in which the Israelites were predominant or significantly present:
These nations are:
Israel, Canada, USA, Iceland, UK, Ireland, France, Switzerland, Belgium, Netherlands, Denmark, Norway, Sweden, Finland, Australia, New Zealand.
16 nations.

In order to confirm Israelite Identity we used a set of measuring standards, see:
Ephraimite Criteria
http://britam.org/criteria.html
These criteria include:
Blessings: Economic and Physical Blessings as promised to Israel in Scripture.

Some Details concerning the blessings in question may be seen in our articles on Biblical Proof:
http://britam.org/Proof/ProofsIntro.html

Statistics and facts proving the point of the Blessings are to be found scattered throughout our various articles and publications.
We have now decided to begin collating all this information into one series of articles.

CONTENTS:
1. Relative Happiness:
Brit-Am Israelite Nations are the Most Happiest!

2. Longevity:
Israelite Peoples are Statistically Amongst the Longest-Lived in the World!

3. The Newsweek List of Best Countries

4. GDP per Capita:
Israelite Peoples Statistically Have the Highest GDP Per Capita!

5. Safety:
Israelite Nations are Statistically the Safest in the World!

6. Education:
Israelite Nations Receive the Most Years of Schooling!

7. GDP per Country:
Total GDP per Country and the Israelite Peoples Amongst Them.

8. HDI:
Human Development Index (HDI) and Brit-Am Israelite Nations.

9. Overseas Extension
Israelite Bases Overseas.

10. Israelite Empires in the Recent Past
The British Empire; The French Empires; The Belgian Empire; The Dutch Empire; The American (USA) Empire in 1900.

11. Israelite Military Might
Israelite Nations Compared to the Rest of the World.

12. Israelite Peace-Loving Nature.
Israelite Nations are Statistically Considered the Most Peaceful in the World!

13. Israelite Nations are Statistically the Most Generous!
Israelite Nations are the Leading Giving Nations!
(a) Overseas Aid as a Proportion of National Income.
(b) Most Generous Countries as donation per citizen.
(c) Official Development Assistance by country in absolute terms.
(d) World Giving Index (Individuals who recently helped others with time and/or money).

14. Eduction
Israelite Nations and Higher Education!

15. Israelite Intellectual Achievements.
Israelite Nations Do not lead in IQ!
Innovations and Patents
Countries with the Most Nobel Prize Winners
Nobel prize laureates (per capita)
Jewish and Israeli Achievements.

16. Subjective Well-Being and Israelite Nations in Statistics.

17. World's Most Livable Cities all Pertain to Either Israel or Edom!
17b. World's Best Cities 2012.

18. Israelite Nations by Population and Percentage.

19. Brit-Am Nations and CleanTech Innovation.

20. Relative Rates of Judeophobia (Anti-Semitism) and Philojudaism (Jew-Love).
Part One. Selected European Countries.

21. A Hebrew Multitude. Israelite Nations by Population and Percentage.

22. Israelite-Dominated Nations and World Population.

23. World Jewish Populations and the Ten Tribes.

24. Most Powerful Nations in the World.


---
---
---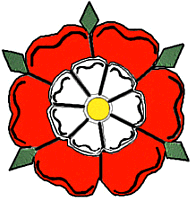 Pleased with what you read?
The Brit-Am enterprise is a Biblical work.
God willing, they who assist Brit-Am will be blessed.
Brit-Am depends on contributions alongside purchases of our publications
Click Here to make an offering.
Click Here to view our publications.
---
---
---
'It is impossible to rightly govern the world without
God or the Bible.'
George Washington
---
---

Brit-Am is the "still small voice" that contains the truth.
[1-Kings 19:12] AND AFTER THE EARTHQUAKE A FIRE; BUT THE LORD WAS NOT IN THE FIRE: AND AFTER THE FIRE A STILL SMALL VOICE.
















Home